You wouldn't want to use your own bathroom after visiting a spa. The design of spa is so impressive and environment is so cozier that you would want to go at that place again and again. Well, the good news is that you can work on your bathroom's design to make it look like a spa at home. Although it might not be as bigger or featured like a dedicated spa but you will still be able to make your bathroom many times cozier as compared to a regular bathroom.
You don't need to go for extravagant expenditures in this regard. Only a few changes in design and arrangements would do the trick.
Add a little greenery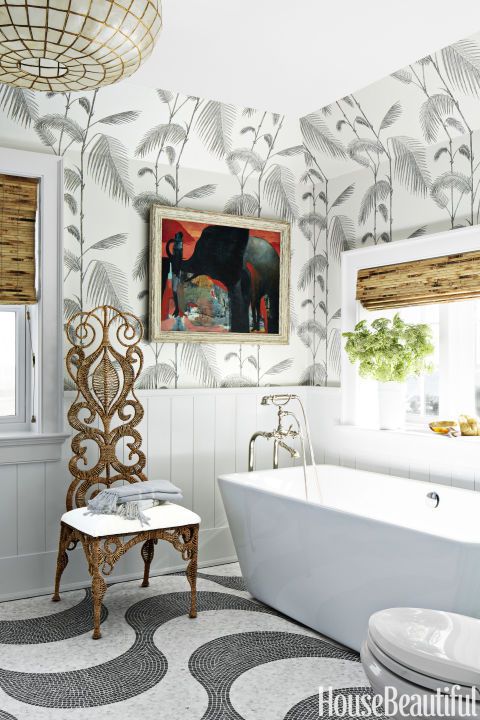 A few palm leaves can be transform the major environment of the bathroom. If there is a window that gives display of the house's outdoor, place a pot with palm leaves in the inner space of the window.
Use white and black colors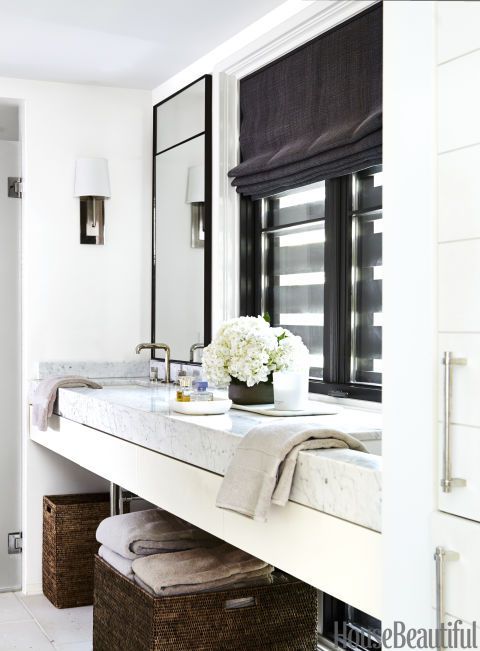 The wall on which mirrors are installed is usually painted white. To enhance design further, you can get the mirrors with sleek and thin frames of black color.
The hanging mirror
If the sink is at a place that gives view of the outdoor while you stand to wash your hands, hanging an oval shaped mirror vertically is the best decorative option you can go for. Two thin but strong metal rods will be used to hold the mirror from two sides. Moreover, the inclining edges of the mirror would eliminate the need of having a frame for mirror.
Old fashioned style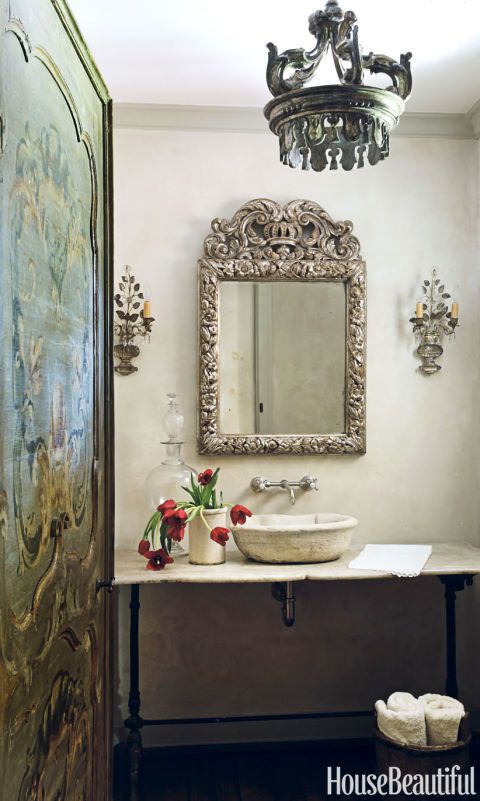 If you are fond of decorating your bathroom in the old fashioned way, you can use a sink that will not look like being integrated in the shelf's surface. Furthermore, a mirror with vintage-styled frame is the ideal addition in this regard. One more option that you can work on to make the place even more ideal is to make a faux brick wall on one side. You can also use the same brick panels on a portion of the wall on the side.
Farmhouse cabinetry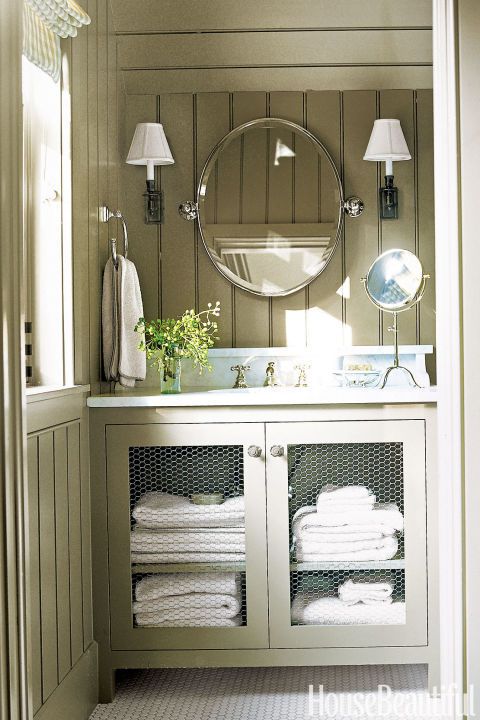 The chicken wire is the best option instead of wood or glass that you use to make the cabinet doors. The benefit of installing this wire is that your clean dried towels will be at a display.
Pink bathroom curtain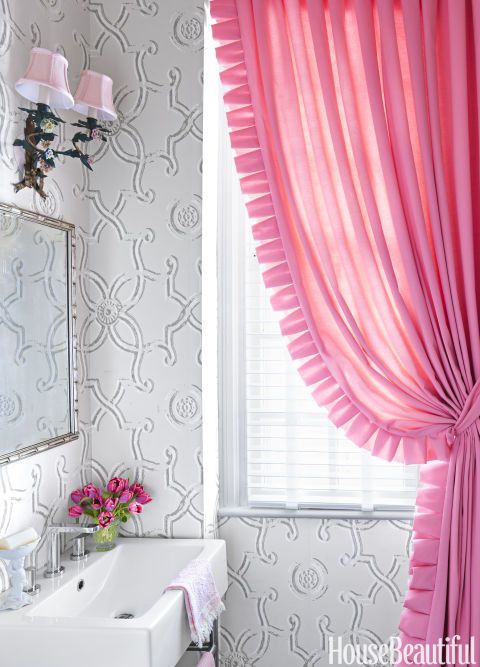 This curtain hanging style is the best option for separating the toilet area and the bathroom. Although the curtain of any color can be used, but the contrast between black & white wall and the curtain will create more coziness that you want from the bathroom.